A selection of public and private spaces, showrooms, hotel, dining:
inspirational interiors with the use of Mutina collections.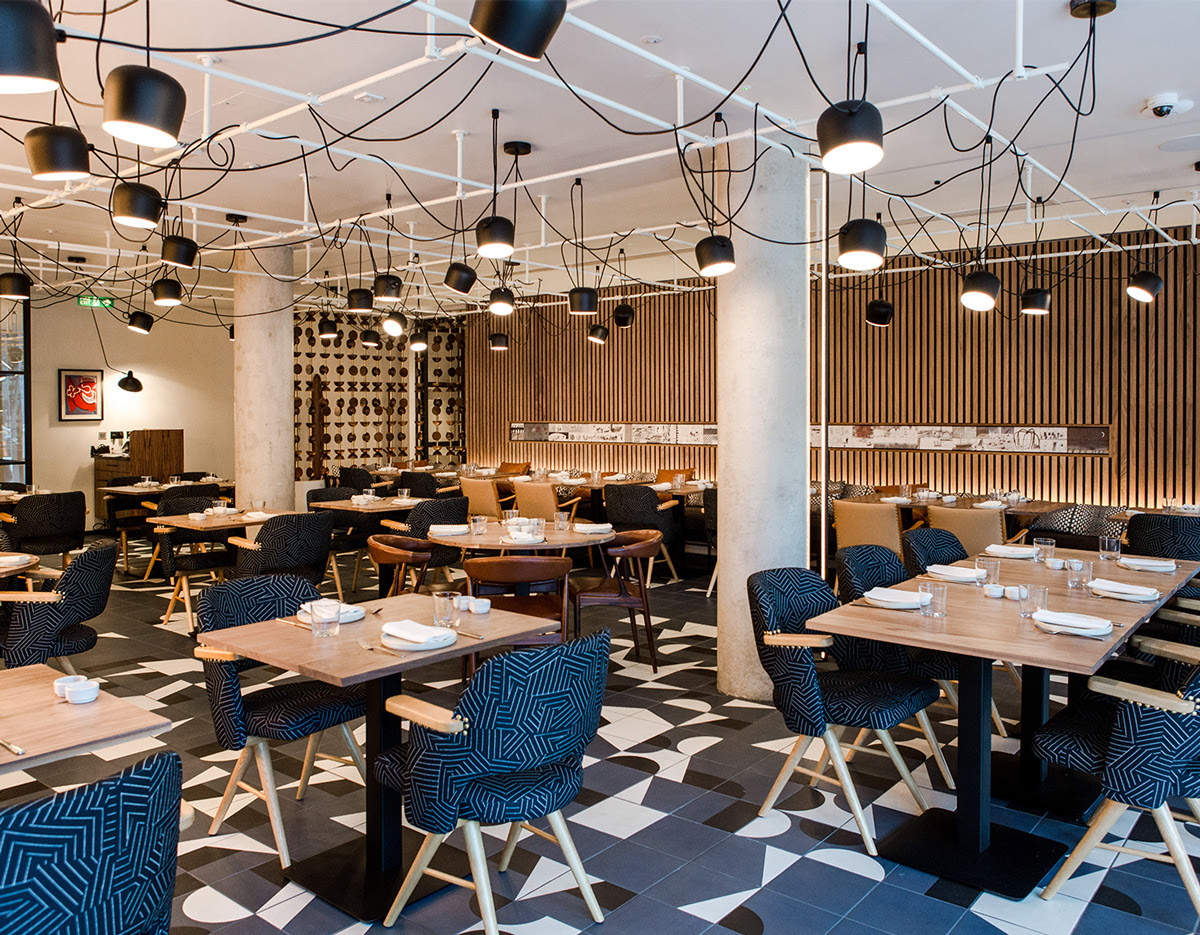 Art Yard Bar & Kitchen
Project by Powerstrip Studio
ft. Puzzle by Barber & Osgerby
Tucked into London-based Bankside Hotel, the Art Yard Bar & Kitchen features a selection of modern art pieces, with a contemporary interior design that has been enhanced by the use of Puzzle collection by Barber & Osgerby.
Not only the playful composition of graphic patterns allowed the architects to maximise the possibility of customisation, but it gives a contemporary aesthetic that perfectly fits this unique project.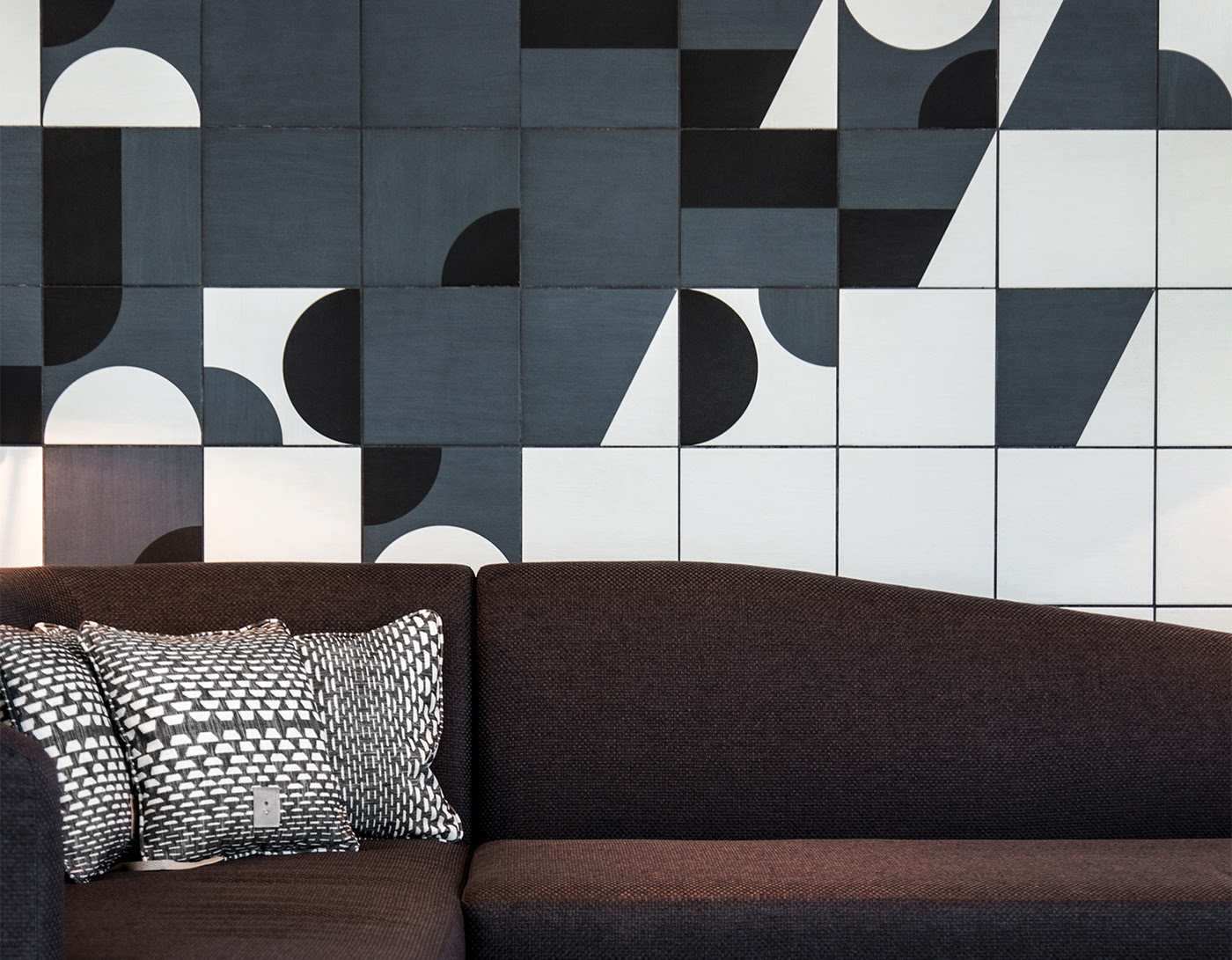 Photography by Rebecca Hope